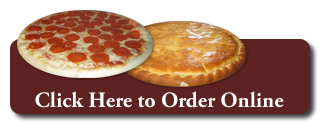 Valentino's Pizzeria, Restaurant & Catering
1634 W. High Street ~ Stowe, PA 19464
(Stowe Crossing Shopping Center)
484-945-0011
Valentino's is a pizzeria with a unique flair!! We use only the finest ingredients for all of our products. Homemade Marinara and Pizza Sauce. Our Dough Is Made Fresh Daily!! Best Wings in Town!! We only use JUMBO Wings!! We offer online ordering and all day delivery and catering!!!
Special Pricing for Large Pizza Orders!!! Stop In and Join Us or Have It Delivered!!! We will continually strive to provide great food, atmosphere and service that Valentino's is known for. So please stop in and join us! Or have it delivered! BYOB friendly.
Valentino's is located conveniently on W. High Street in Stowe, PA. We uses only top quality ingredients for our pizzas, steaks sandwiches, strombolis, sandwiches, wraps, salads and so much more… Proudly serving Stowe, Pottstown, Douglassville, Amity Gardens, Pottsgrove, BirdsBoro, Pine Forge, Sanatoga, Weavertown and Unionville.